Thursday, November 15th, 2018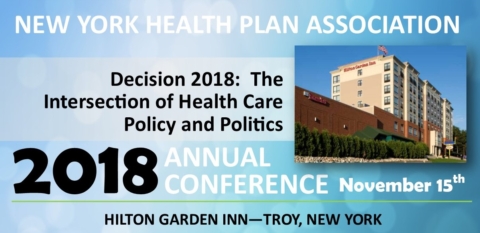 On Thursday, November 14th and 15th the New York Health Plan Association held its Annual Conference at the Hilton Garden Inn, Troy, New York!



Over 250 people attended this year's program "Decision 2018: The Intersection of Health Care Policy and Politics." The program examined what impact the mid-term elections will have on national health policy and how it may affect New York's efforts to expand health coverage, reform the delivery system and contain health care costs.
Panel discussions focused on what are some of the factors contributing to rising health care costs, potential approaches at the state level for containing costs, and how the elections will impact different segments of the health care marketplace in New York. Futurist Jim Carroll provided insights into the major scientific, technological, consumer and social trends that will allow for some very dramatic changes in how health care is delivered.
[/fusion_toggle]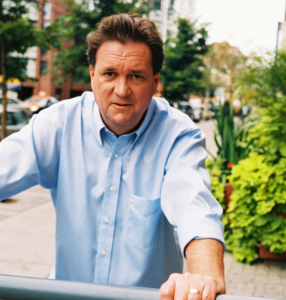 Jim Carroll
Futurist – Trends – Innovation Expert
"Healthcare 2025—The Transformative Trends That Will Define Our Future"
Everyone in a leadership position in the health care system knows that the challenges are substantial and immense. A rapid increase in lifestyle disease, skills shortages, the acceleration of science and medical device technology, combined with cutbacks in funding and resources. That's why innovation has quickly come to be one of the top issues that senior health care executives and medical professionals are focused on. There is a realization that there is an urgent need to challenge the very philosophies upon which the system is built.
Keynote speaker Jim Carroll provided insights into the major scientific, technological, consumer and social trends that will, by the year 2025, allow for some very dramatic changes in the concept of health care delivery. He discussed why innovation is no longer just a fashionable phrase — it's the critical new leadership focus for executives in the health care sector.
Jim Carroll is an author, columnist, media commentator, and consultant, with a focus on linking future trends to innovation and creativity, and has been named by BusinessWeek as one of four leading sources for insight on innovation and creativity.  He has a 20-year track record in providing direct, independent guidance to a huge, diverse global client base, combined with a previous professional financial background, including 12 years with the world's largest professional services firm. Jim is recognized worldwide as a "thought leader" and authority on: global trends; rapid business model change; business model disruption in a period of economic uncertainty; and the necessity for fast paced innovation.
HPA thanks the following sponsors and exhibitors for their support of the 2018 Annual Conference!