Find a
NYS Health Plan
Need help finding a New York State health plan that works for you and your family? Search our database of health plans available in your county.
Lori Dorry
The New York Health Plan Association (HPA) Board of Directors today announced the selection of Eric Linzer to succeed Paul Macielak as president and CEO of the organization. Linzer comes to HPA from the ... Read more
Lori Dorry
Statement of Paul Macielak, HPA President & CEO  "We are concerned that actions announced yesterday — the executive order issued by the Trump Administration followed by the decision to eliminate cost sharing reduction payments —could ... Read more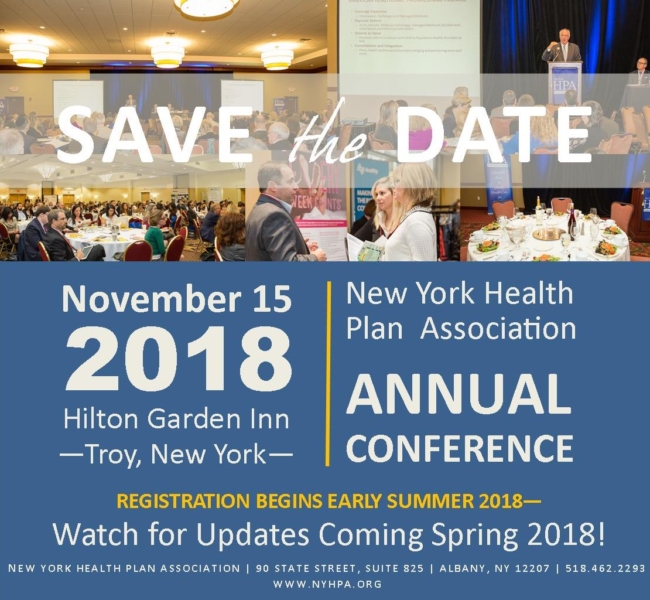 Our Members participate in innovative programs and research that promote the health and well being of New York State residents.