Find a
NYS Health Plan
Need help finding a New York State health plan that works for you and your family? Search our database of health plans available in your county.
Kathleen Wallace
Attached is a press statement and letter to the NYC Council's Health Committee related to the resolution.Button Text
Kathleen Wallace
The New York Health Plan Association issued a statement related to the Court of Appeals decision on the Executive Order setting limits on executive compensation for companies that receive state reimbursements. Download the PDF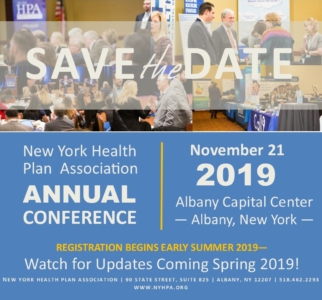 Our Members participate in innovative programs and research that promote the health and well being of New York State residents.