We are excited to have Thurman and Patti Thomas join us as our luncheon Keynote Speakers!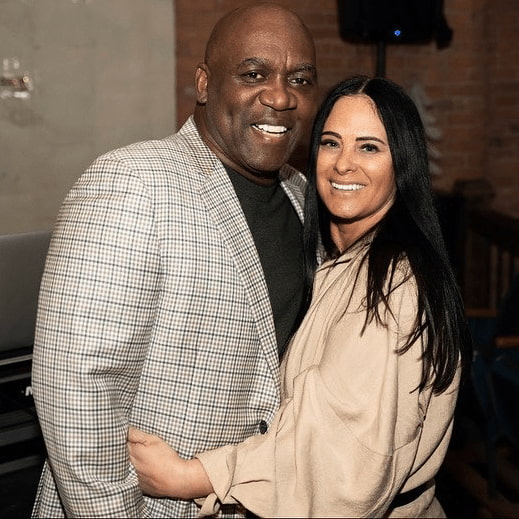 Thurman Thomas played 13 seasons of professional football in the National Football League, primarily with the Buffalo Bills and is a Professional Football Hall of Fame inductee. Patti Thomas is an artist, entrepreneur and philanthropist.
Thurman and Patti established the Thurman Thomas Family Foundation (TTFF) in 1992. The mission of the TTFF is to make a difference through programs that support education, health and wellness while being committed to diversity and inclusion for all of those in need in the Buffalo, NY community.
Thurman and Patti will speak about the importance of entities in the health care system taking steps to address the issues of racial equity, diversity and inclusion, both in the delivery of care and as employers, as well as the work they have undertaken in Buffalo to advance those efforts.
Save the Date for Covering NY 2023!
Covering New York – HPA's 2023 Annual Conference & Expo – brings together members of the state's health care community, including senior level health plan executives, hospital and physician leaders, representatives of employer and consumer groups, academicians, and policymakers.
Our annual program provides an opportunity to connect with thought leaders from across the health care spectrum and this year's sessions will provide insight into the most important issues facing the future of health care in New York including:
The factors driving health care costs and measures to improve affordability;
Efforts to address racial inequities in health care;
The role of public health in empowering New Yorkers to live healthier lives.
Please continue to check this page for updates on the agenda, speakers and sponsor/exhibitor information. If you have any conference questions please contact Arlene Halpert at ahalpert@nyhpa.org.
Sponsors & Exhibitors
HPA's Annual Conference attracts more than 300 managed care professionals and other high-level executives and key leaders in the health care industry. As a sponsor and exhibitor you will have an opportunity to showcase your products and services to senior management from health plans, hospitals, physician groups, business leaders, state policymakers and other key leaders in health care.
Ready to become a Sponsor/Exhibitor?
To become a sponsor or exhibitor for this year's event, please follow the registration link below, or click here. Have questions? Contact Arlene Halpert at HPA by sending an email to ahalpert@nyhpa.org.
Our 2023 Sponsors & Exhibitors