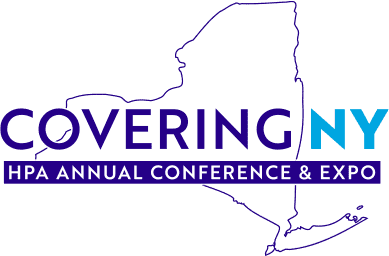 November 16, 2023
Albany Capital Center, Albany, New York
Pre-Conference events to be held on November 15th.
Save the Date for the 2023 Covering NY Conference!
Covering New York—HPA's Annual Conference & Expo—brings together industry experts, policymakers, academics, and key stakeholders who will discuss the challenges and opportunities to making care, cost and coverage better, simpler, and more equitable. Our annual program provides an opportunity to connect with thought leaders from across the health care spectrum and this year's sessions will provide insight into the most important issues facing the future of health care in New York.
Interested in Sponsor and Exhibitor opportunities?
To become a sponsor or exhibitor for this year's event, please contact Arlene Halpert at HPA by sending an email to ahalpert@nyhpa.org. Thank you!
Registration
coming soon!